Mohan Ananda, Ph.D., J.D.
Executive Chairman
Mohan Ananda was the founding Chairman, CEO, and President of Stamps.com (Nasdaq: STMP) and he currently sits on its Board of Directors. Stamps.com is the leading provider of Internet-based mailing and shipping solutions and was the first ever USPS-licensed vendor to offer PC Postage® in a software-only business model. Stamps.com utilizes technology developed by Dr. Ananda that is protected by a number of U.S. patents. Dr. Ananda was instrumental in raising more than $450 million of capital for the company through private and public offerings.
Dr. Ananda was also the founder and director of a European-based venture capital firm, JAB Holdings Ltd. JAB Holding's capital was raised through a public offering in the Alternative Investment Market of the London Stock Exchange in the United Kingdom. Dr. Ananda was responsible for JAB Holdings' investment in RM Auctions, a company that is active in auctions of high-value automobiles.
Dr. Ananda was also a founder of Envestnet (NYSE: ENV), which is a leading provider of integrated portfolio, practice management, and reporting solutions to financial advisors and institutions. Dr. Ananda served on the Board of Directors of Envestnet for a number of years. He is also Chairman and CEO of Ananda Enterprises, Inc. a California-based firm that provides technology and management consulting services. Dr. Ananda has been a partner in the law firm of Ananda & Krause and has been licensed to practice law in California since 1986.
Dr. Ananda also had an illustrious aerospace career, which has included working for NASA's Jet Propulsion Laboratory and for the Aerospace Corporation, a civilian U.S. Air Force think tank dedicated to that military branch's space programs. Dr. Ananda was a primary architect of the development of the Global Positioning System (GPS) for the U.S. Department of Defense. He has published scientific papers in various prestigious scientific journals and holds a number of U.S. and foreign patents.
He currently sits on the boards of a number of companies and works very closely with the investment community, including investment banks and venture capital firms. Dr. Ananda is also the Chairman and CEO of the Ananda Foundation, a charitable organization.
Dr. Ananda obtained his Doctorate degree from the University of California at Los Angeles (UCLA) in Astro-dynamics and Control. He obtained his Juris Doctor degree from the University of West Los Angeles. He received his Master's of Science degree in Aeronautics from California Institute of Technology in Pasadena and his Bachelor's of Science degree with honors in Mechanical Engineering from the Coimbatore Institute of Technology in Coimbatore, India.
Ash Davé, M.S.
Vice Chairman and Chief Financial Officer
Ash Davé is a healthcare industry specialist with more than 30 years of leadership experience in Healthcare. He served as the Chief Information Officer for Cedars-Sinai Health System (CSHS) in Los Angeles for over 10 years.
In 1994, Mr. Davé became Founder and CEO of Optimatrix Health Solutions, Inc., a healthcare technology services firm created in partnership with leading healthcare technology corporations and one of the Nation's first Application Service Providers (ASP) for the healthcare provider market. Optimatrix Health Solutions, Inc., became one of CSHS' first for-profit businesses before being acquired by Perot Systems Corp. in 1999. Thereafter, Mr. Davé has been involved with numerous consulting, planning and management projects with hospitals and physician organizations.
Prior to his tenure at CSHS, Mr. Davé served as the Director of Administrative Systems at UCLA in the Chancellor's Office.
Mr. Davé has a Master's degree in Operations Research from UCLA.
Steven J. Krause, Esq.
President
Steve Krause founded the Law firm of Ananda & Krause, a Professional Law Corporation. The primary interests of the firm were legal advice and counsel on business, health care matters, insurance, real estate, entertainment, and bankruptcy. He has provided legal and consulting services to various companies in the primary areas of the use offshore labor, technology, management and finance. Mr. Krause was a part of the team that helped develop and incubate the company that grew into the publicly traded company Stamps.com (NASDAQ:STMP).
Previously, Mr. Krause served as the President and CEO of Contract Logistics Services International, Inc. which was a US management company that facilitated and coordinated manufacturing in Mexico with worldwide distribution of goods and products, while also developing systems for distribution for several Fortune 500 companies.
Steve's real strengths are his management skills. He has exceptional talents in attracting extremely capable people to his organization, and his philosophy is that the success of any business stems from the caliber of its people.
Mr. Krause holds a BS degree in Economics from the University of California at Los Angeles (UCLA) and is a member of the California Bar. He is also active in his church, and in various community and charitable organizations.
C. Thomas Peter, M.D., F.A.C.C., F.A.C.P., F.C.C.P.
Chief Medical Officer
Dr. C. Thomas Peter holds the distinguished position of Professor Emeritus at both Cedars-Sinai Health System (CSHS) and the David Geffen School of Medicine at UCLA.
Dr. Peter commenced his medical tenure at Cedars-Sinai in 1977, serving as Director of Electrocardiology and Electrophysiology for more than two decades. In 1997 Dr. Peter was selected as CSHS's first Wasserman Chair in Clinical Electrophysiology. He has also been recognized by UCLA with an Excellence in Teaching Award.
Dr. Peter obtained his Doctor of Medicine degrees from the University of Bombay in India in General Medicine and in Cardiology. He holds an additional medical degree in Cardiology from the University of Melbourne in Australia.
Mark K. Urman, M.D., F.A.C.C., F.A.S.E., F.A.H.A.
Vice President of Physician Relations and Quality Assurance
Dr. Urman oversees Second Opinion Expert's physician selection and recruitment processes to ensure that the quality and expertise of its Physician Specialists meet or exceed the company's high standards.
Dr. Urman is an Attending Cardiologist at Cedars-Sinai Medical Center and also a Clinical Professor of Medicine at the David Geffen School of Medicine at the University of California Los Angeles (UCLA). He is the immediate-past Medical Director of the Consultative and Preventive Heart Center at Cedars-Sinai Heart Institute and a former Clinical Chief of the Division of Cardiology at Cedars-Sinai Medical Center. He is board-certified in cardiovascular diseases and echocardiography.
Dr. Urman is a Fellow of the American College of Cardiology (F.A.C.C.), a Fellow of the American Heart Association (F.A.H.A.), and a Fellow of the American Society of Echocardiography (F.A.S.E.), making him one of the few cardiologists in the United States to hold these fellowships simultaneously.
Dr. Urman also serves on the Medical Advisory Board of the Heart Foundation at Cedars-Sinai, and the Board of Directors for the Los Angeles County Division of the American Heart Association.
He completed his Internal Medicine internship and residency at Cedars-Sinai and his Cardiology fellowship at the UCLA-West Los Angeles Veteran's Administration Medical Center.
Dr. Urman received his Doctor of Medicine degree and Bachelor's degree from Northwestern University.
Andre Henderson
Chief Technology Officer
Andre Henderson has worked in healthcare technology for more than 15 years and holds a patent in Medical Media File Management System and Methods.
He served as Director of Information Technology for a newly built, acute care hospital in the San Fernando Valley for more than a decade. He has also served as a consultant in information technology for various hospitals, physician groups and imaging centers.
Mr. Henderson attended the Business Administration and Computer Science program at Loyola University in Chicago.
Michael C'deBaca
Vice President, Marketing
Michael graduated from the University of New Mexico with a degree in electrical engineering. He initially designed space-qualified communications systems in the aerospace industry.
Always outgoing and an extrovert, he quickly moved into sales and marketing. He has helped companies bring products and services to market using his wide range of marketing expertise including strategy, product marketing, marketing communications, field marketing, business development, and product management – in startup, high growth and mature business environments.
Steve Adams
Vice President, Customer Success
Dr. Adams has a broad background as an entrepreneur, executive, teacher and consultant, both in the US and abroad, with experience in the educational, non-profit, and for-profit sectors. His breadth of expertise gives him a unique platform for identifying and addressing customer needs through effective customized solutions.
He holds a doctorate in Music Education with an emphasis in instructional technology from the University of Southern California.
Ramkumar Rajan
Vice President, Technology
Ramkumar Rajan has 19 years of experience in the information technology sector. He specializes in design, implementation and project management.
Mr. Rajan served as Vice President, Product Development at Envestnet (NYSE:ENV), which is a leading provider of integrated portfolio, practice management and reporting solutions to financial advisors and institutions. At Envestnet, he managed product development and research, and designed and led development in building proprietary framework to facilitate investment management advisory business. He was also involved in implementing the access controls, network security and security operations in the organization as part of SAS 70 and SSAE-16 audit guidelines issued by Auditing Standards Board of the American Institute of Certified Public Accountants (A.I.C.P.A.).
Mr. Rajan received Bachelor's degrees in Commerce and Accounting from Kerala University in Trivandrum, India.
Rajeev Ananda, J.D.
Vice President, Legal Affairs
Rajeev Ananda is an experienced commercial litigator and corporate attorney. He was previously an Associate at Friedman & Wittenstein, one of New York City's leading boutique business law firms. Licensed to practice law in both New York and California, he has represented companies and individuals in complex commercial disputes in state and federal courts as well as arbitration proceedings. He has experience negotiating and drafting agreements on behalf of his clients.
Previously, Mr. Ananda was Vice President of Business Development for an Internet shipping services company. Mr. Ananda was also an Associate at Hughes Hubbard & Reed, a preeminent national law firm, where he represented global pharmaceutical giant Merck & Co., Inc. in products liability litigation.
Mr. Ananda received a Juris Doctor degree from the New York University School of Law. He received Bachelor's of Arts degrees in Chemistry and Political Science from the University of California, Berkeley.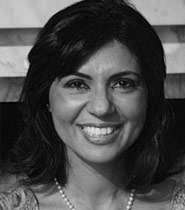 Punita Khanna, M.S., M.B.A
Vice President, Business Development
Punita Khanna is an accomplished healthcare executive with more than two decades of experience working with integrated healthcare systems, including hospitals, medical groups, payers, and affiliated corporations.
In her management consulting practice, Ms. Khanna has advised clients in strategic planning, business development, marketing/sales, and operations. She partnered with senior executives to assess opportunities, facilitate strategic decisions, and drive successful implementations.
Previously, she was Director, Managed Care and Strategic Planning at Children's Hospital Los Angeles. During her tenure she oversaw $300 million in payer negotiations for commercial, Medi-Cal, and Centers of Excellence programs.
Ms. Khanna has also worked for APM, UniHealth and PacifiCare/UnitedHealthcare.
Ms. Khanna received a Master's degree in Business Administration from the Anderson School of Management at UCLA. She also received a Master's degree in Human Biology and a Bachelor's degree in Biology from the University of Chicago.
Richard Werner
Vice President, Business Development
Rich graduated Summa Cum Laude with a BA in Finance/Accounting from the University of West Florida.
As an Audit Manager/CPA with Coopers his clients included pharmaceutical manufacturing clients, such as Johnson & Johnson Ortho. His role as Director of Financial Planning with Marriott Corporation included business risk analysis and setting hurdle rates for new and existing business segments, including Marriott's Life Care senior living facilities. He joined the Walt Disney Company as Vice President Strategic Planning (Special Projects) and worked extensively on the Paris Disney Project doing market and strategic analysis for various business segments. In 1990 he formed his own investment advisory firm and raised over one half billion dollars from large institutional funds such as CALPers. He has most recently consulted with various business clients in marketing, finance and strategic matters.
Ron Shinkman, M.A.
Vice President, Communications and Media Relations
Ron Shinkman possesses more than two decades of experience as a healthcare industry journalist and communications and media consultant. In addition to editing several influential healthcare publications and serving as publisher and founder of Payers & Providers, he served as West Coast Bureau Chief for Modern Healthcare magazine, and a staff reporter for the Los Angeles Business Journal. He has provided consulting services to WellPoint, Kaiser Permanente, American Medical Response, the Hospital Association of Southern California and The Camden Group, among other healthcare organizations.
Mr. Shinkman earned a Master's degree in English from California State University, Northridge and a Bachelor's degree in English from UCLA.
Julie Powers
Director, Physician Recruitment
Ms. Powers has provided business development strategies ranging from physician recruitment and retention efforts, hospital marketing and community relations event planning for a wide variety of healthcare organizations. Her consulting clients have included acute and psychiatric hospitals, drug and alcohol residential treatment centers, senior outpatient programs & outpatient physical rehabilitation centers.
Ms. Powers received a Master's degree in Counseling Psychology from Pepperdine University and a Bachelor's degree in Psychology from Southern Oregon University.
STRATEGIC ADVISORS: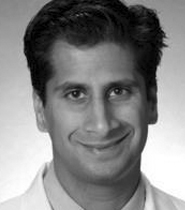 Ajay Kumar Ananda, M.D.
Special Advisor
Dr. Ajay Ananda is a Board Certified Neurosurgeon who is sub specialized in complex spine surgery and functional neurosurgery such as Deep Brain Stimulation surgery. He graduated magna cum laude with a degree in Neuroscience from Brown University in Rhode Island before obtaining his medical degree from the University of California, San Diego (UCSD). He performed an internship in general surgery and a residency in neurosurgery at University of Alabama at Birmingham Medical Center. Thereafter, he affiliated with Cedars-Sinai Medical Center as an Attending Neurosurgeon. He is currently an Attending Neurosurgeon at Kaiser Permanente Medical Center, Los Angeles.
He is a recipient of National Forensic Lead Award of Special Distinction and Neuroscience Honors Award from Brown University. He is a Member of Congress of Neurological Surgeons and the Member of the Association of Neurological Surgeons. He is also a member of the Board of Directors of Housecalls Now, Inc., (www.housecallsnow.com).
George H Mack
Business Development
George H. Mack possesses more than four decades of experience in the healthcare sector, ranging from running hospitals to playing an important advisory role regarding how they interact and negotiate with health plans. His diverse background provides him with strategic insights into current industry transformational challenges and opportunities.
Mr. Mack has served as CEO/administrator of Martin Luther Medical Center in Anaheim, CA, the Kenneth Norris, Jr. Cancer Hospital (now part of Keck USC-University Hospital), and the Estelle Doheny Eye Hospital, both in Los Angeles, as well as having senior administrative roles at Duke University Hospital and University of Arizona Hospital before moving to California. He has also held several senior management positions with Desert Valley Medical Group; Cove Healthcare; Quorum Health Resources; and UniHealth. He currently serves as the vice president of payer/provider and member relations for the Hospital Association of Southern California, a regional trade association serving 180 hospitals/health system members.
In addition to his past and current professional positions, Mr. Mack serves on the advisory boards of the UCLA School of Public Health and One Legacy, a not-for-profit organ procurement organization.
Mr. Mack served as a lieutenant in the U.S. Naval Reserve. He earned a master's degree in healthcare administration from Duke University, Durham, N.C. and a bachelor's degree from the University of Michigan in Ann Arbor.
Kenny Deng
China Relations
Kenny currently is President of LMD Consulting, Inc. Prior to this, he served as head of China Business Collaborations at Cedars-Sinai Health System during 2015. From 2008 to 2015, Kenny was Vice President, Provider Relations, Analytics and Operations, Blue Shield of California; and Regional Vice President, Provider Network Strategy at Blue Cross of California from 1999 – 2008. Before joining Blue Cross in 1999, he worked at several other healthcare organizations in both China and U.S.
Kenny earned his medical degree from Peking University, an MBA from University of California, Irvine and an MPH degree in Healthcare Management from University of California, Los Angeles.